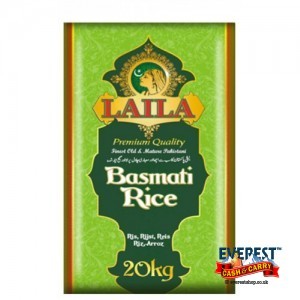 Laila Basmati Rice 20Kg
Finest Old & Matured Pakistani Basmati Rice.
Laila a rice company renowned for quality and excellence bring's you the finest basmati rice.  Laila Basmati Rice with a delightful delicate aroma and delicious fly over becomes an ideal addition to any savory dish. It has grown for the past 7,000 years on the uplands terraces of the Mountains.
Out of stock